Pole Mount Antennas
Parsec offers several high-performance pole mount antenna options for rooftop or in-building applications. Parsec's Great Dane and Labrador series offer MIMO LTE omnidirectional coverage. Parsecs PTA 900 LoRa antenna comes in pole mount for rooftop or field deployments of LoRa IoT infrastructure.
Omnidirectional coverage in a pole mount antenna
Antennas optimized for all carriers and LTE frequencies
Rugged, tamper-resistant housings
IP67 or IP54 Rated
MIMO LTE
Rooftop mounting
Failover for wireless Internet backup
698 MHz – 2200 MHz
Configurations: 2:1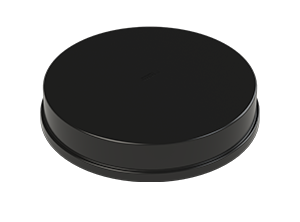 5G
CBRS
Up to 4X4 MIMO LTE
Up to 8X8 MIMO WiFi
GNNS
617 – 6000 MHz
Configurations: 11:1, 9:1, 7:1, 5:1 and 4:1
MIMO LTE
2X Faster Data Speeds
Failover LTE
Indoor/Outdoor Coverage
617 – 6000 MHz
Configurations: 2:1
We provide solutions that add value to your business.